Free UK Delivery Over £75
International Delivery to 50 Countries
About Us
Who we are, what we're about and the team behind the name..
Welcome to Bigdude – Your one stop shop for men's clothing in sizes 2XL to 8XL. With a fantastic range of items from top brands like Lambretta, Mish Mash and now our very own Bigdude brand collection, there is no need to shop anywhere else!
Bigdude always aim to have some of the best, most competitive deals on the internet and offer a range of clothing from essential basics to top quality detailed pieces. No matter what you are after, Bigdude will have it and at a price that will surprise you. From shirts to trousers, suits to belts, check out the full range of items available online.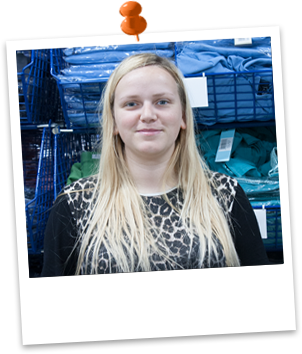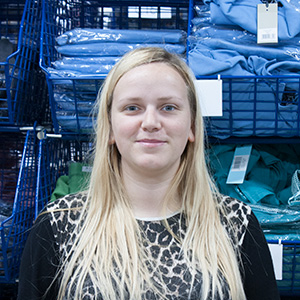 MANUELA
WAREHOUSE
Fav Food:

Anything Korean or Japanese

Fav Drink:

Green Banana Juice

Likes:

Drawing

Dislikes:

Country Music
Manuela works in our warehouse picking items, packing orders and helping customers. You can find Manuela with iron in hand helping out with the photoshoots, at the customer desk responding as quickly as possible or wondering around the warehouse orders in hand. Manuela can chat forever about food and will often be seen dreaming of sushi, one of her favourite foods.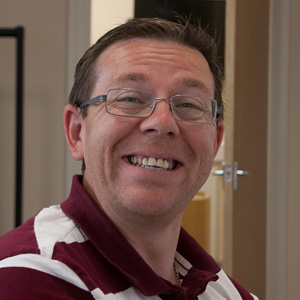 LIAM
Accounts
Fav Food:

Indian Food

Fav Drink:

Cider

Likes:

Cricket

Dislikes:

Rain
Liam is our money man. You will find him in the office sorting out payments, dealing with suppliers and ensuring that everything adds up. When he's not in the office, Liam is busy at home thanks to the newest addition to his family – his labradoodle puppy, Cookie.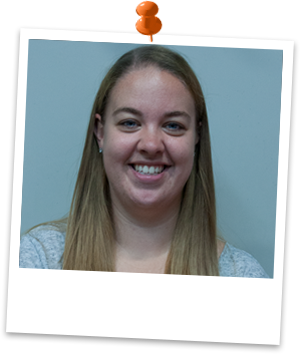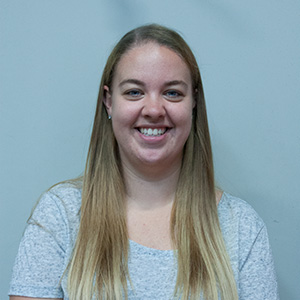 NATALIE
Warehouse
Fav Food:

Sweet Chilli Chicken

Fav Drink:

Mixed Fruits Kopparberg

Likes:

Going on Holiday

Dislikes:

Lazy People
Natalie is one of our newest members and ensures that the warehouse runs smoothly. If there are any problems, she is your go to girl. Often found in the office answering queries or in the warehouse running a tight operation she is organised and gets the job done.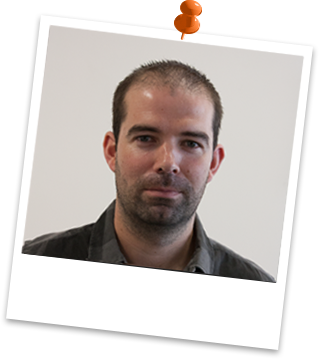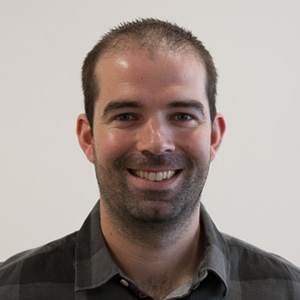 Darrell
Director
Fav Food:

New York Cheesecake

Fav Drink:

Mojito

Likes:

Football

Dislikes:

Nutribullets
Darrell is the boss at Bigdude. Usually found on the phone, listening to Radio X, or out and about visiting suppliers. He is constantly on the go, the brains behind Bigdude and a lover of all things internet, even if that does mean he likes to indulge in a bit of online shopping from time to time.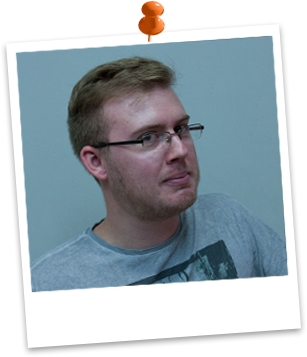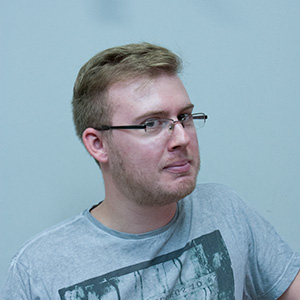 Martin
Operations
Fav Food:

Mini Sliders

Fav Drink:

Tea!

Likes:

Making things out of pallets

Dislikes:

People leaving cupboard doors open
Martin is Bigdude's operations manager and Darrell's right hand man. He gets stuck into a bit of everything and is busy, busy, busy. You might see him ordering some new items for the new season, checking the site is in tip top condition, or getting stuck in at the warehouse. An avid fan of golf, he could play every day if he could – he certainly needs the practice!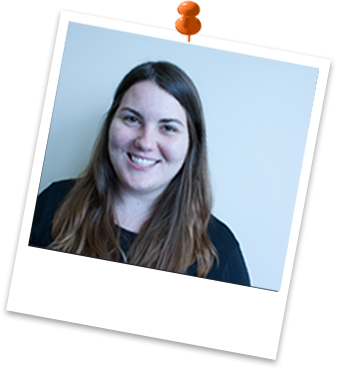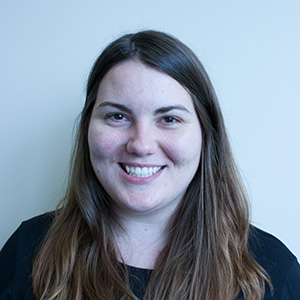 Victoria
Ecommerce
Fav Food:

Trifle

Fav Drink:

Anything Starbucks

Likes:

Browsing Pinterest for Craft Ideas

Dislikes:

Squeaky Swivel Chairs
Victoria is our Ecommerce assistant, currently learning the digital marketing ropes and really getting stuck in. You can usually find Victoria rifling through the new items that have just landed, scribbling down her ideas for blogs and lugging handfuls of clothes to the photo-area. A lover of all things social media, she is always creating new graphics to share and loves helping customers out on live chat when she can.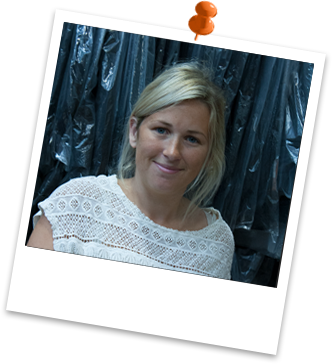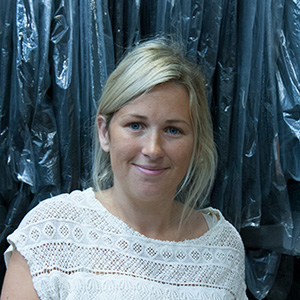 Katie
Warehouse
Fav Food:

Freddos

Fav Drink:

Coca Cola

Likes:

Going on Adventures with her Family

Dislikes:

Wet and Rainy Weather
Katie is a really bubbly and friendly member of the team. Small in size she is big in personality and obsessed with food. You will find her in the warehouse helping to pick orders, up to her neck in new arrivals or chatting with Manuela about lunch!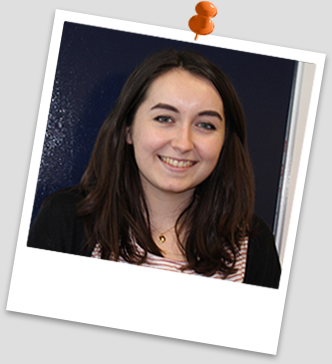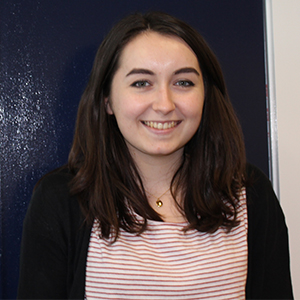 Fran
Ecommerce
Fav Food:

Haribo Starmix

Fav Drink:

Haribo Starmix

Likes:

Photography

Dislikes:

Bad Drivers
Fran is the newest and youngest member of team ecommerce. Whether she's helping with banners, emails, photoshoots or coming up with ideas on how to improve the site, Fran is busy day in and day out with a role that lets her creative juices flow. Check out her latest blog posts too - they're pretty great. Usually found in the office or with camera in hand, she's always in a good mood and never complains about the task in hand.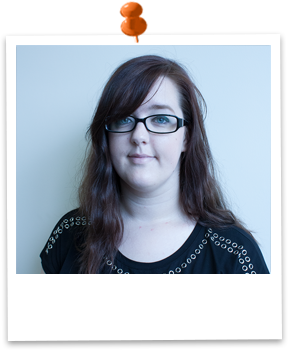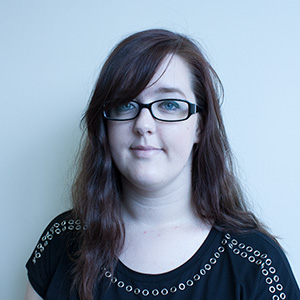 Stacey
Video Content
Fav Food:

Sunbites Crisps

Fav Drink:

Anything but Coffee

Likes:

Wrestling

Dislikes:

Daddy Long Legs
Stacey is our new video producer. You will always find her camera in hand, speaking about our products and looking closely at all the details in the items. Whether she is in the warehouse telling people to be quiet while she is filming or in the office editing, she loves creating videos for you to watch!
A Bit of History
Starting way back in 2009, Bigdude has come a long way from very humble beginnings. Bigdude initially started in an attic, but with demand for large men's clothing high, Darrell soon looked into providing more and more clothing for people in sizes 2-8XL. With expertise in ecommerce and the online world, Darrell set up an online store and Bigdude was born!
2010
The website in 2010 stocking top brand favourites and classics still popular today!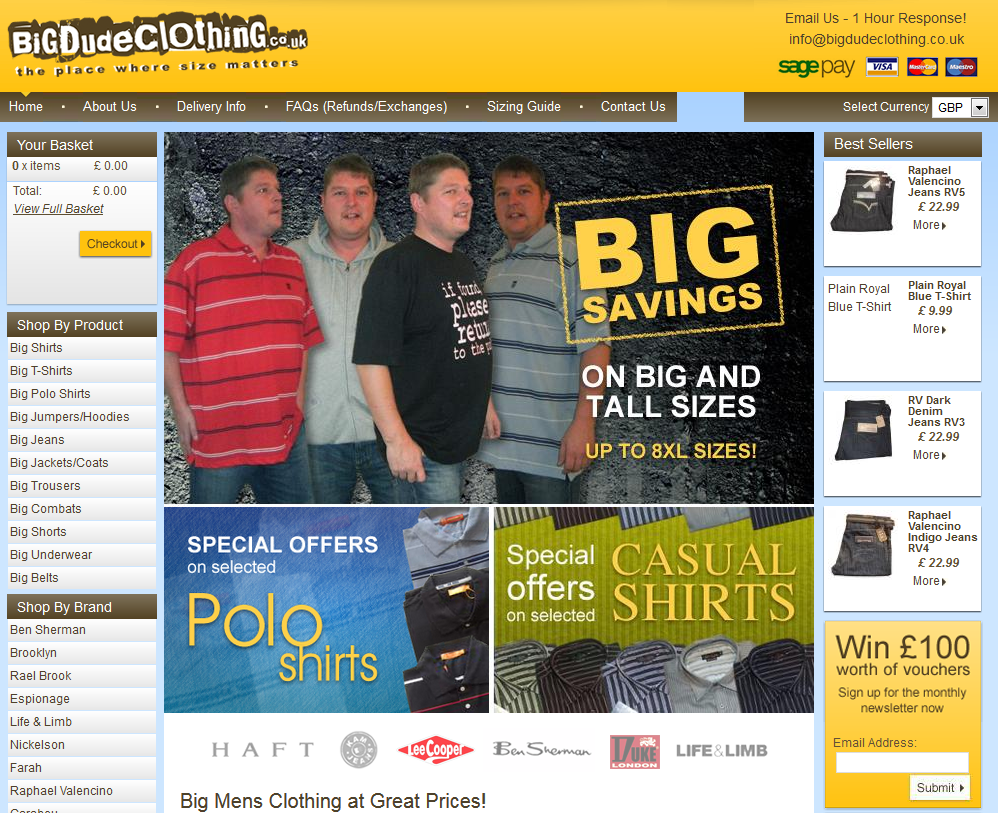 2011
Our photoshoots have come a long way from the DIY set up of the early days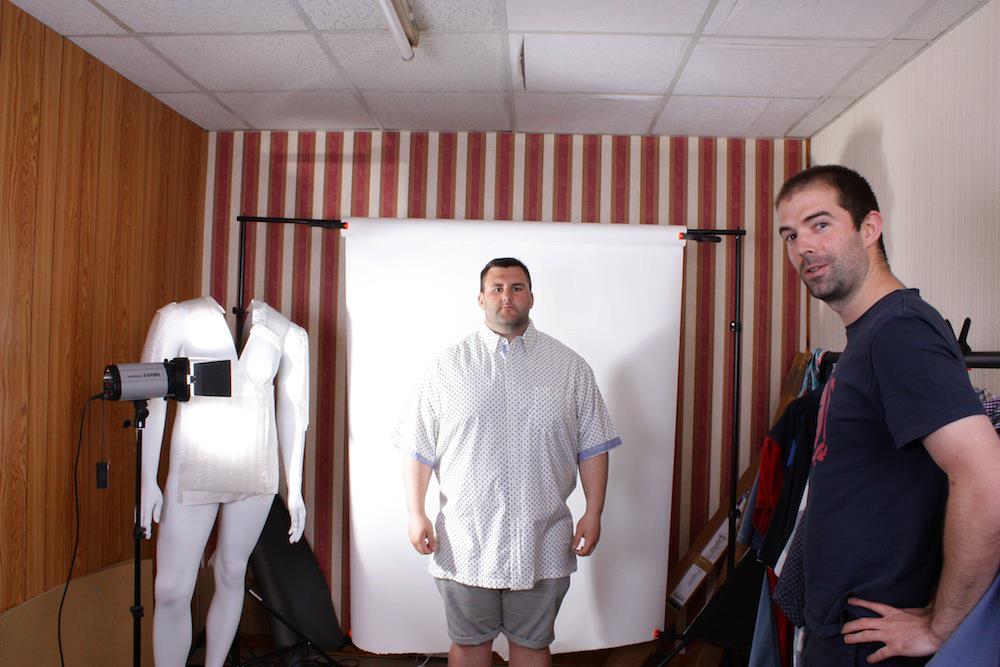 2012
A new year and a new office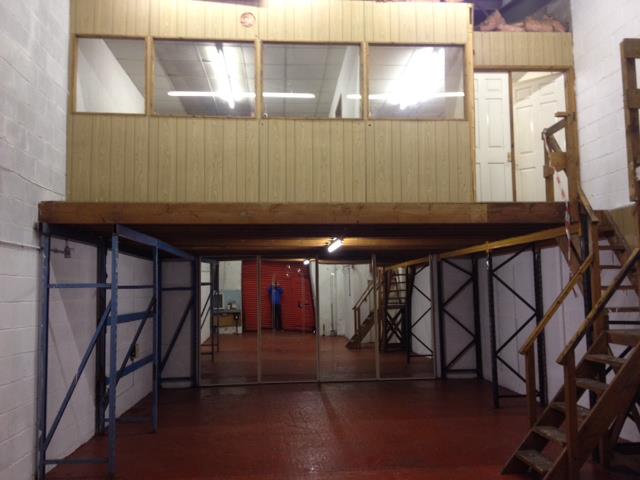 2012
Getting our name known with flyers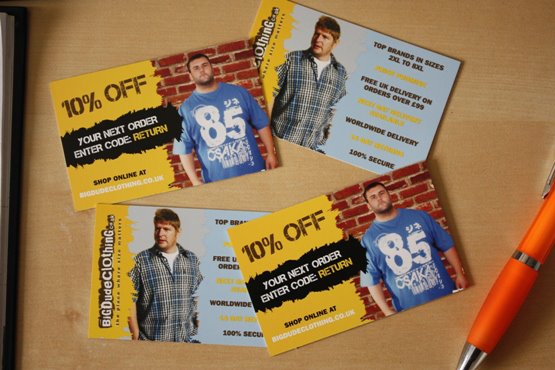 2013
A clean and modern website to complement our new logo redesign.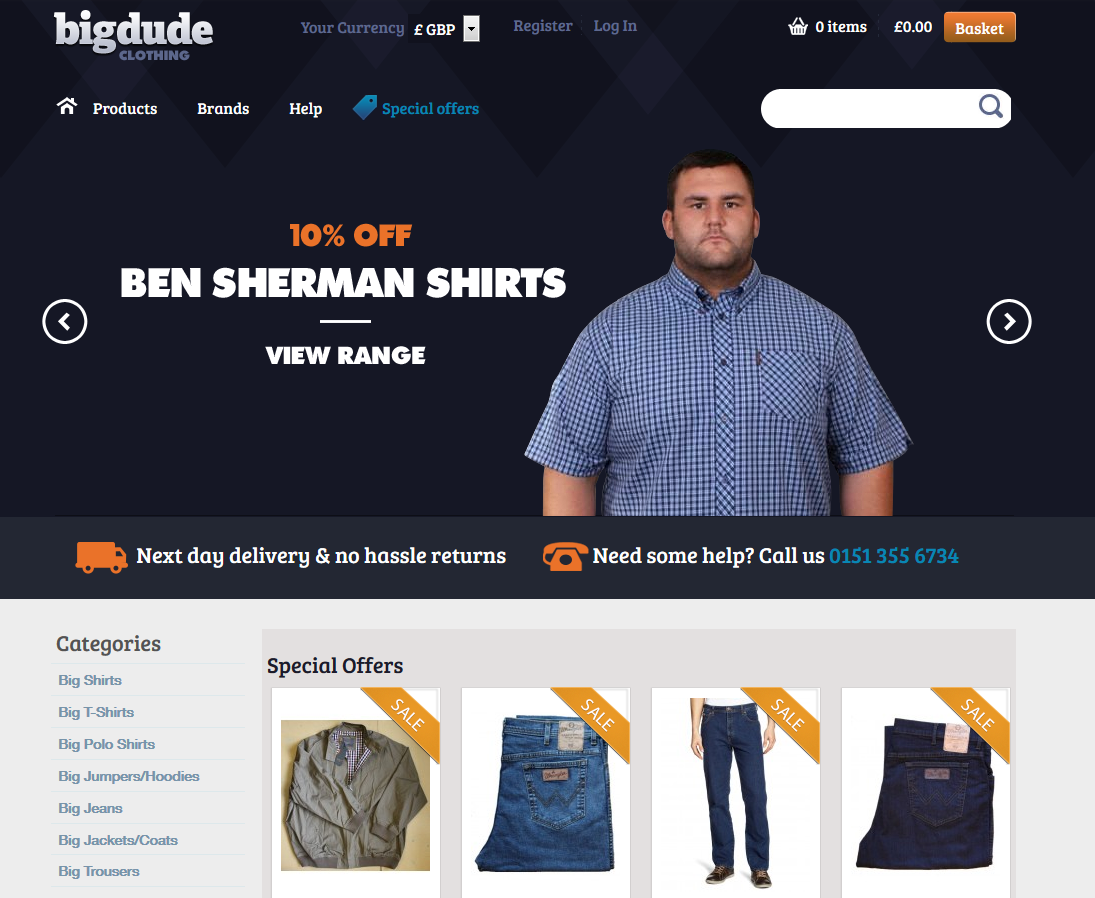 2014
Bigdude secure Wales' strongest man as the new face of Bigdude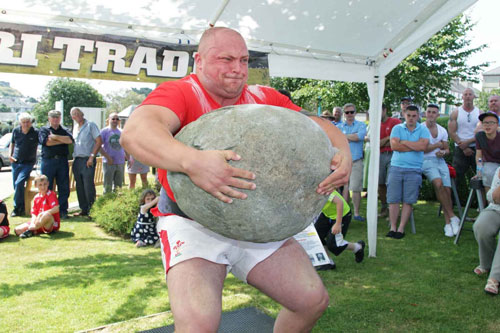 2015
Bigdude secures backing from ASOS investors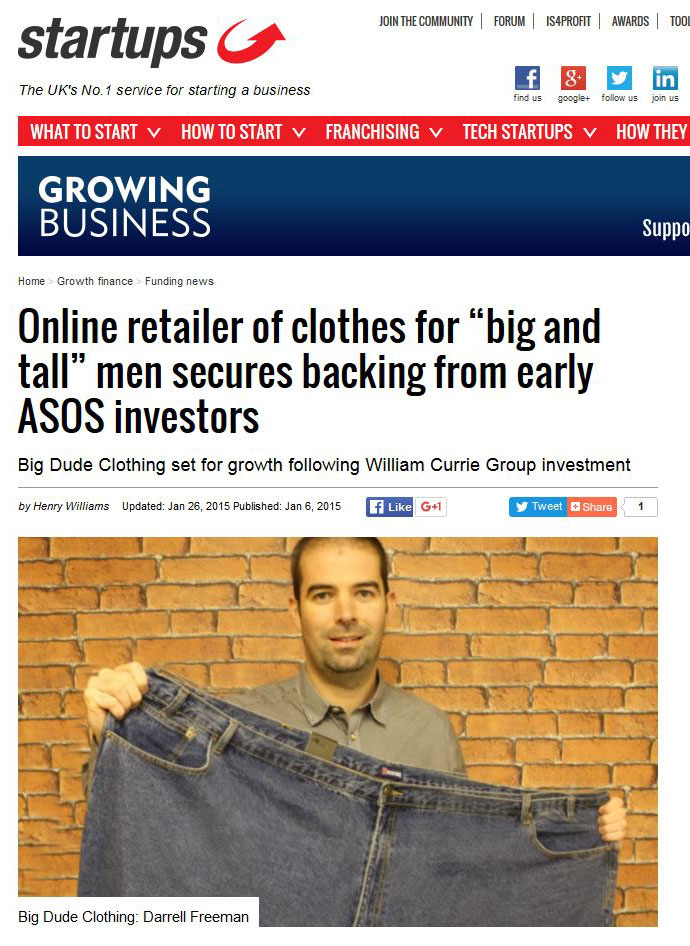 2016
A new website update, new brands and a new layout.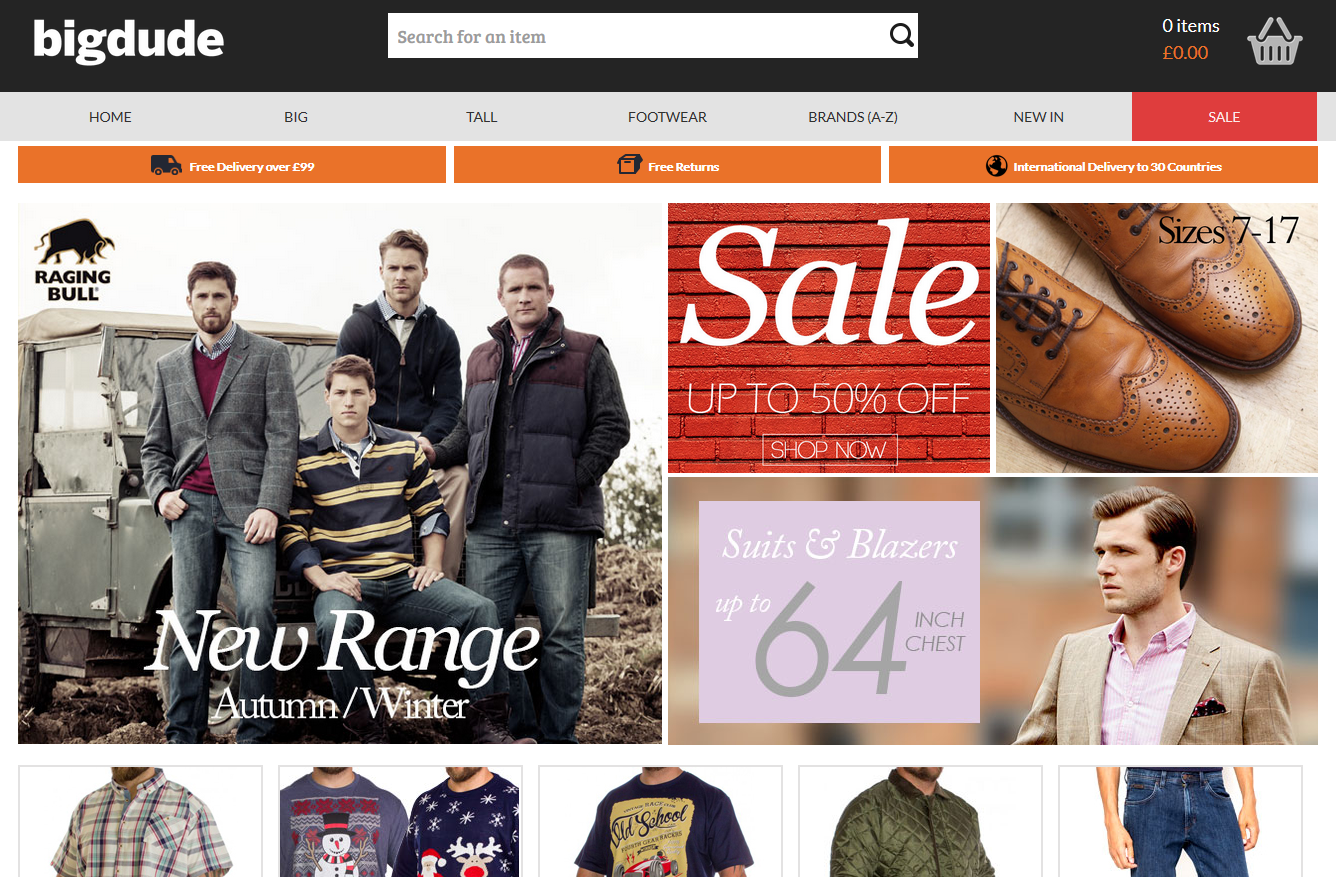 2016 - Black Friday
Our biggest and best Black Friday to date!